Manvers Street
The ruins of No 4 Manvers Street.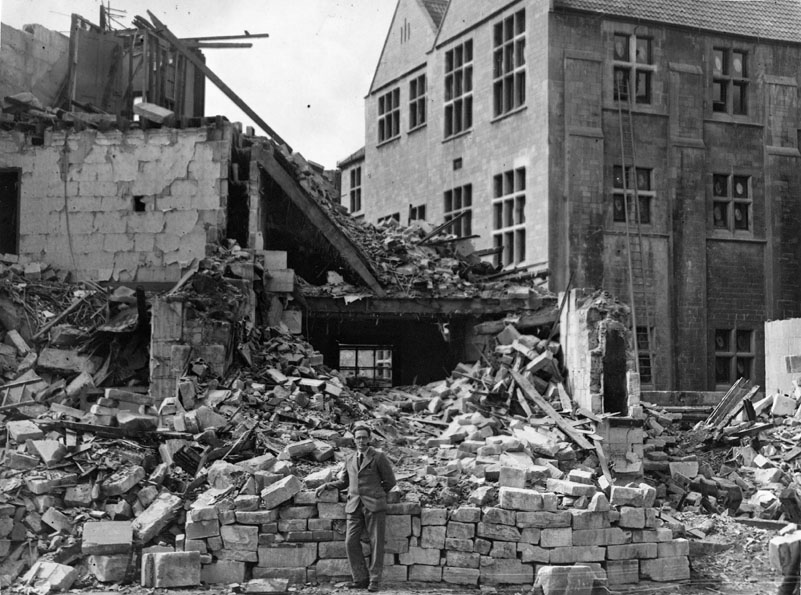 Picture from the Bath Library collection
Numbers 2, 3 and 4 were not rebuilt. In the photograph below, the original building to the left of the picture is Number 5. Numbers 4 and 3 are where the Comet showroom now stands, and the modern offices occupied by a Council department fill the space where Number 2 would have been.
The modern Manvers Street.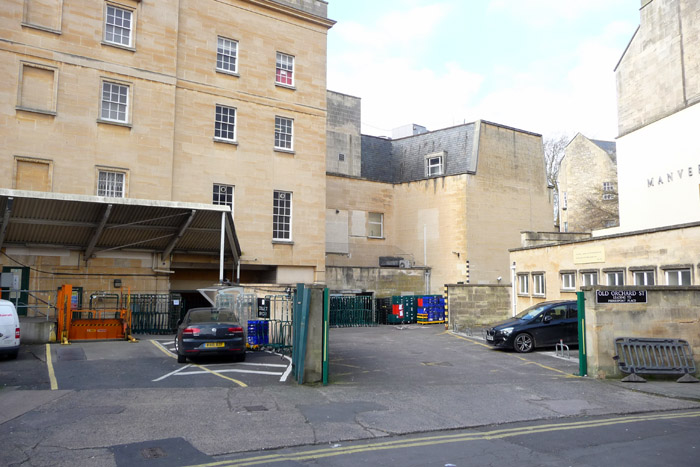 Use this Next button to view the picture pages in sequence.
---
If you can't find where you want to go next using the navigation buttons at the top of this page, this button Index will take you to the page containing the complete site index.