Moorland Road
The destruction of Moorland Road Post Office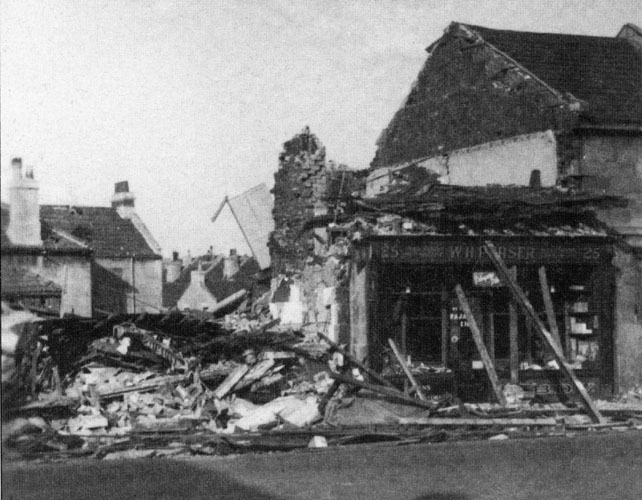 The Moorland Road Post office reopened, but further along the road at number 28 rather than in its original location at number 24. Where the Post Office used to be is now the Livingstone Arms public house.

Other Moorland Road damage
Blast damage affected the rear of some properties too. The picture below is known to be of Moorland Road premises, but I have not managed to establish the exact address. Post war building has blocked access to the place where this photograph was taken from. I think the most likely location of this picture is the rear of number 30 (currently the Bristol and West).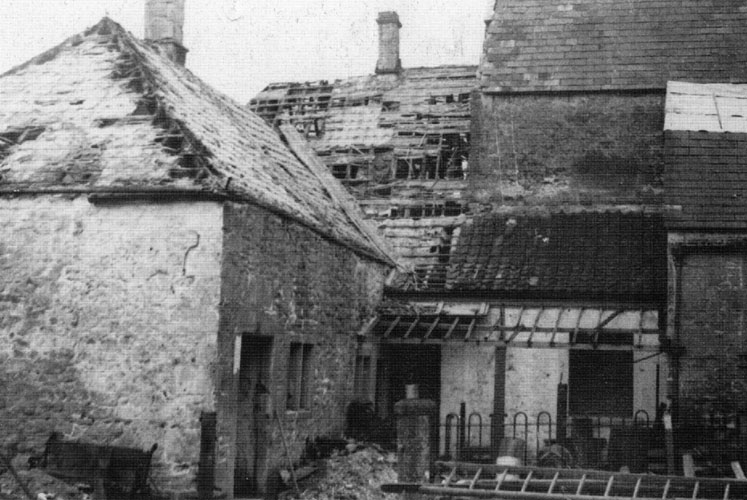 Use this Next button to view the picture pages in sequence.
---
If you can't find where you want to go next using the navigation buttons at the top of this page, this button Index will take you to the page containing the complete site index.