Upper Oldfield Park
The back of 61 Upper Oldfield Park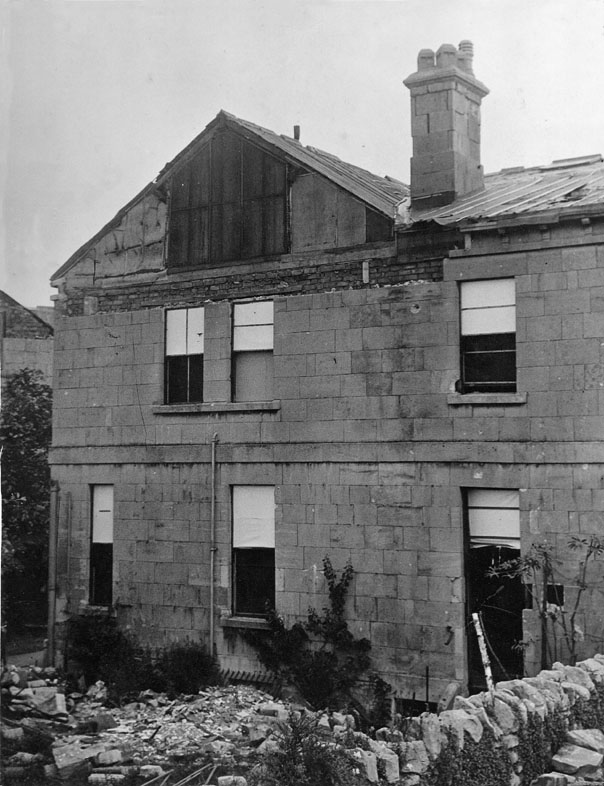 This picture is from the Bath Library collection
The library photograph is just marked "Brynhyfryd". I traced it to Number 61 Upper Oldfield Park which has "Bryn Hyfryd" (Welsh for Beautiful Hill) engraved on its gatepost.
Number 61 escaped lightly. The front of this row of houses is in Upper Oldfield Park, and the back gardens end with a high wall forming the east side of Junction Road. This wall seems to have protected the lower floors of the house from the blast of bomb No. HE1066 which destroyed the "Tin Church" on the West side of Junction Road, and the end house in Shaftesbury Road.
Similarly, HE1075 exploded in the school grounds to the front of the house, on the opposite side of Upper Oldfield Park, but the shape of the hillside would have protected the front of the house from most of the blast.

The back of 61 Upper Oldfield park as it is today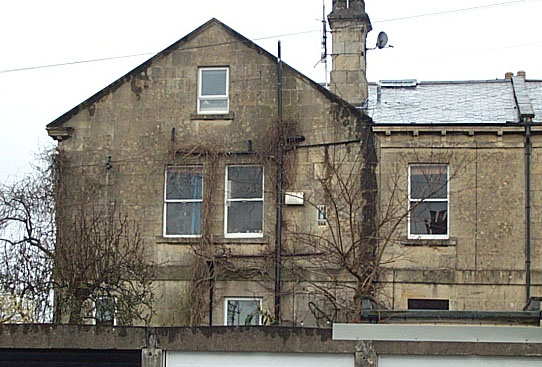 The back wall has been replaced by garages since the war, so I could not take the modern picture from exactly the same viewpoint.
Use this Next button to view the picture pages in sequence.
---
If you can't find where you want to go next using the navigation buttons at the top of this page, this button Index will take you to the page containing the complete site index.