Picture Gallery
1. The Street Context
The road that runs from bottom left to top right is Southgate Street with the original buildings on the left of the picture, with their chimney stacks. Behind those buildings is The Forum, built at about the same time that Churchill House was. The road alongside The Forum is St James Parade, with the original Georgian buildings in the shadow of The Forum. The Halifax buildings is a 1960s structure replacing bomb damaged buildings, and on the right of the picture is the (now demolished) 1970s shopping centre.
2. Open for Business in the 1950s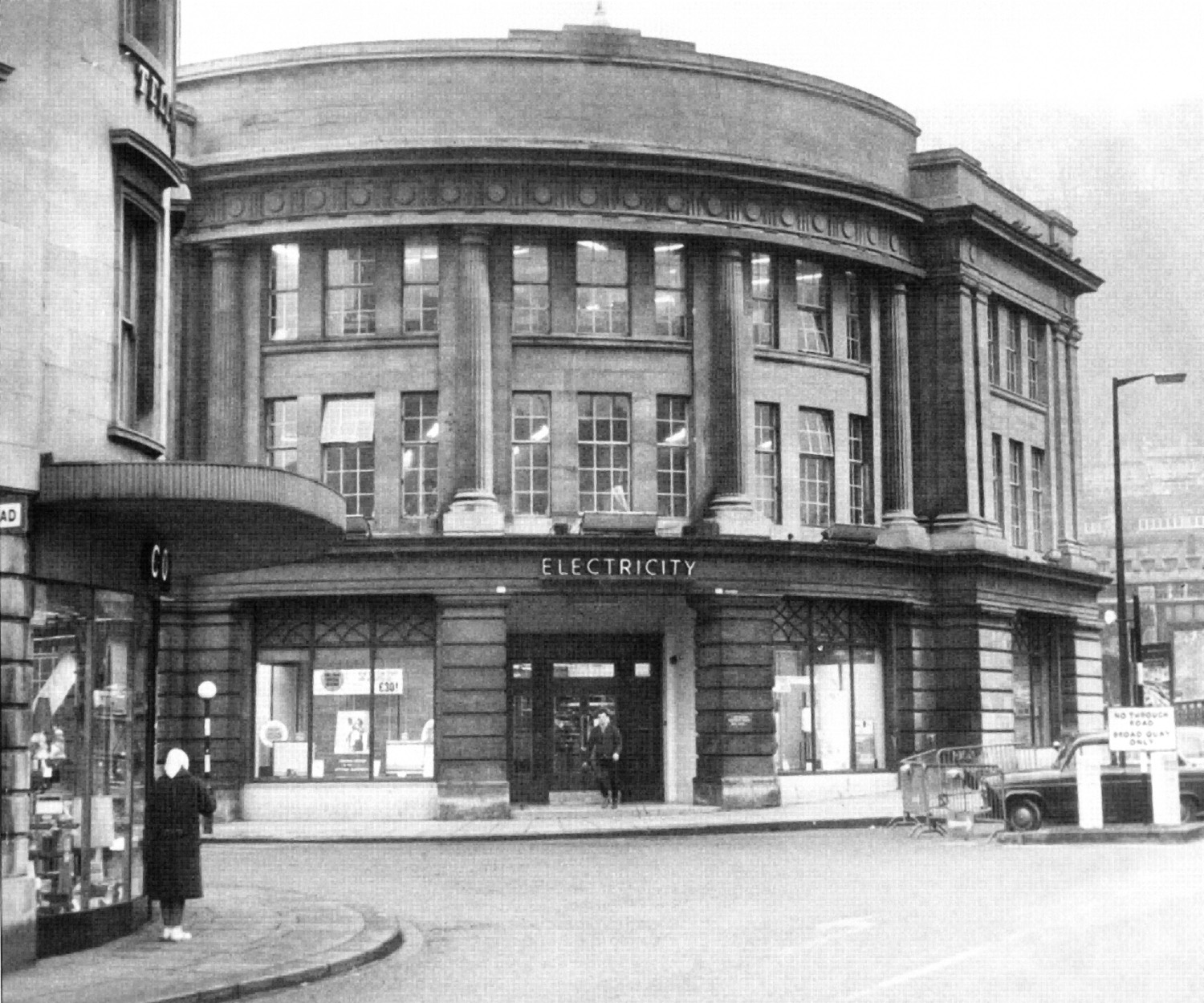 The building was designed to be "A Celebration of Electricity" - to look its best when internally illuminated.
3. Another 1950s View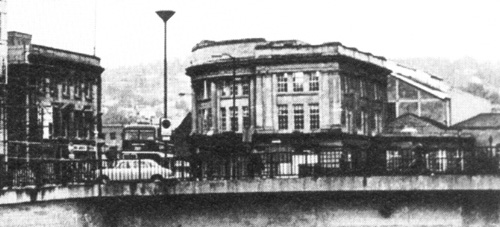 In this view, you can see the outbuildings at the back, which were demolished in the 1960s when electricity ceased to be generated on the site.
4. The Views Across the River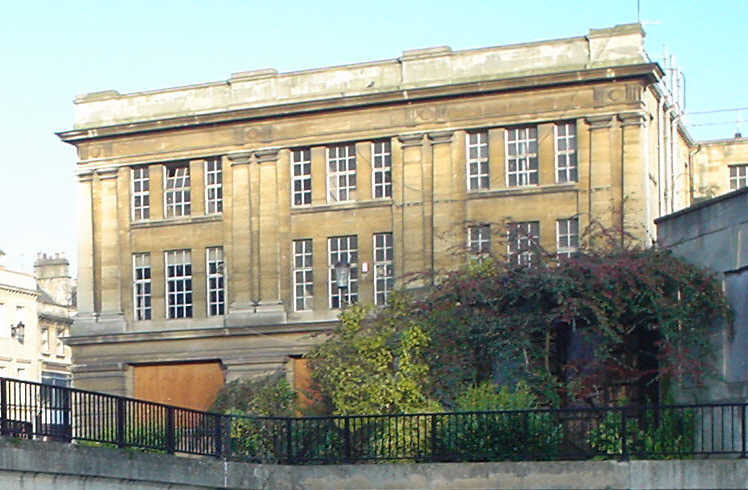 In reality, this is the back of the building, but because it is very visible both from the railway and the south side of the river, the back was designed with as much attention to detail as the other sides.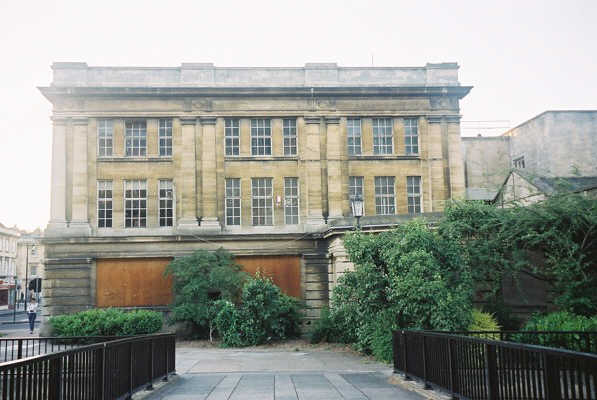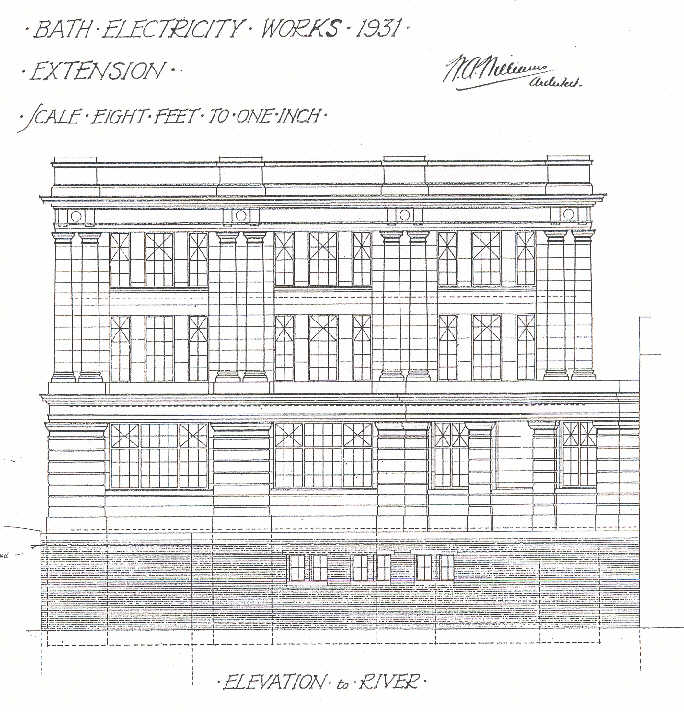 Above is the rear elevation seen from the 1970s footbridge. To the right is the architect's original drawing of this elevation.

5. The West Elevation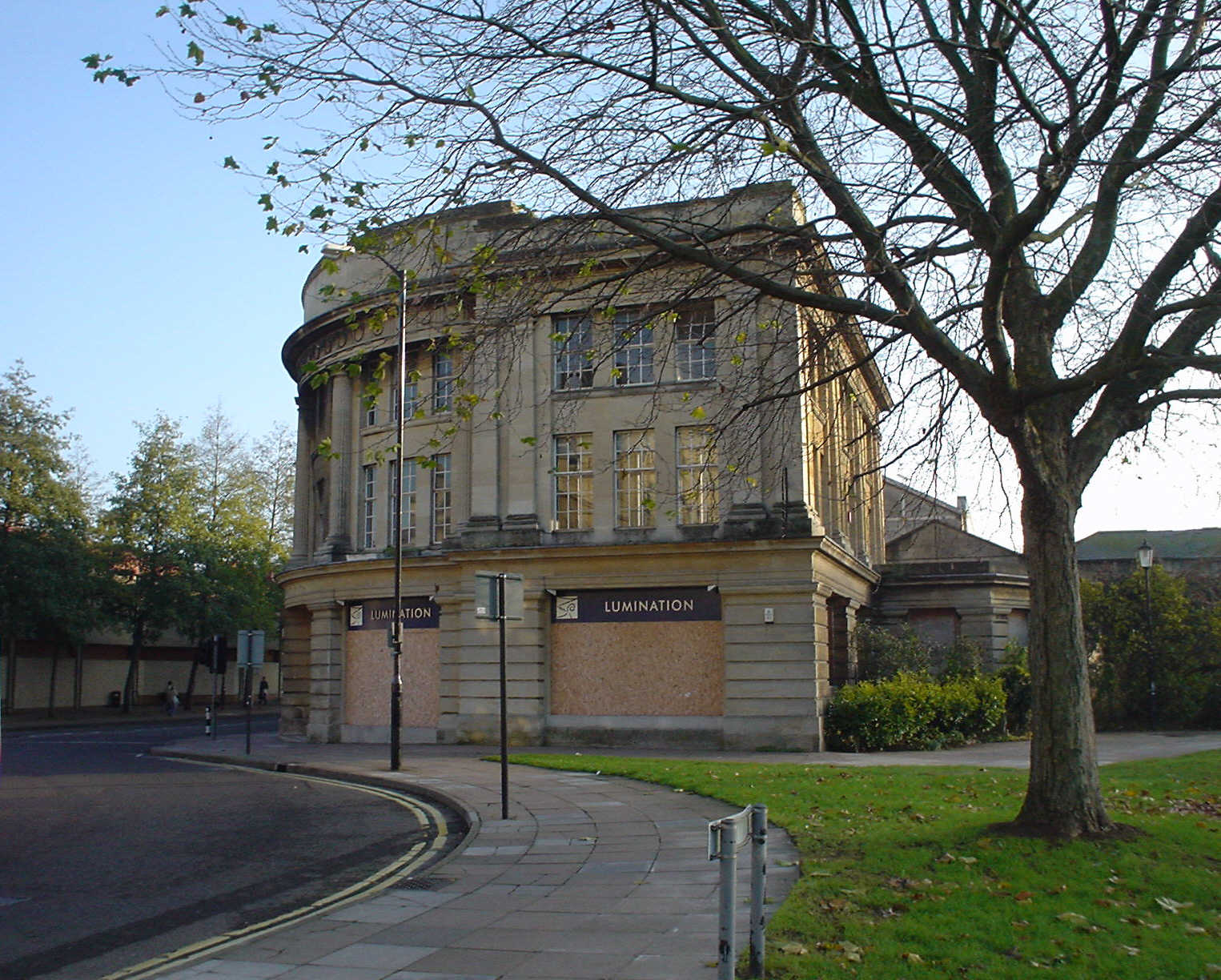 Above is the view from the end of Churchill Bridge. Below is the view standing in the road to be at right angles to the elevation.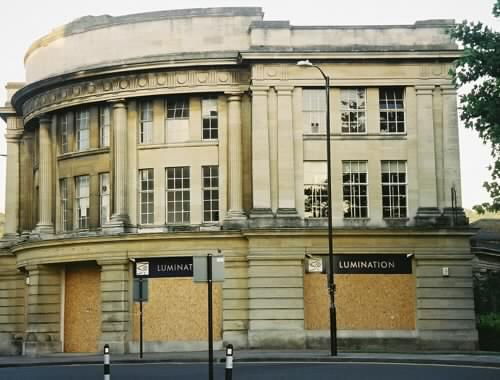 6. The Quadrant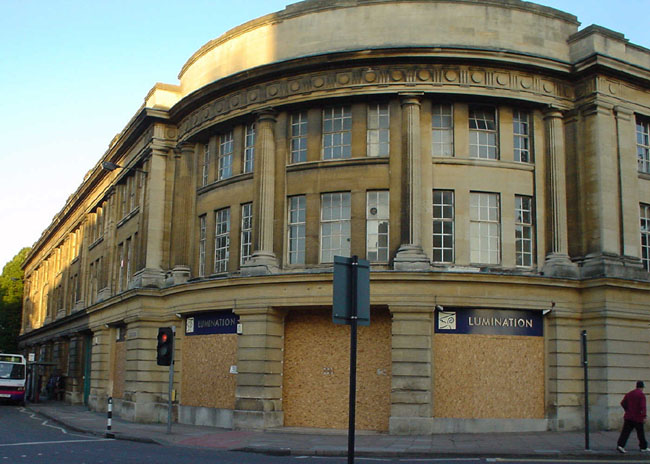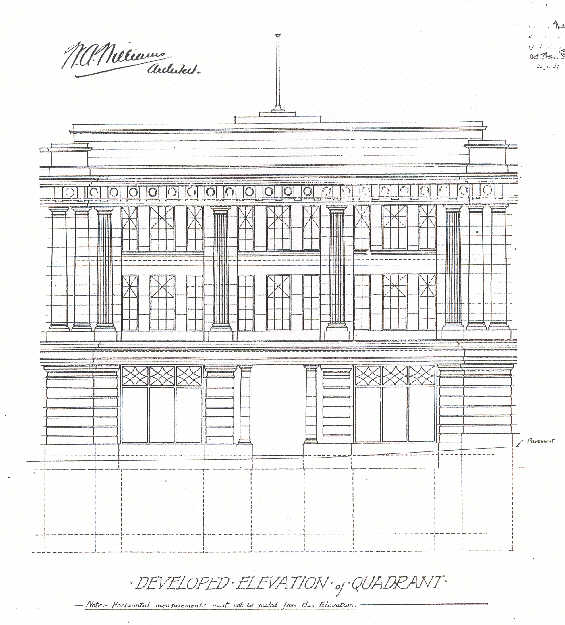 Above is the Quadrant, designed to complement the curved frontages on the opposite corners, and to the right is the architect's drawing of this feature.

7. Interior Views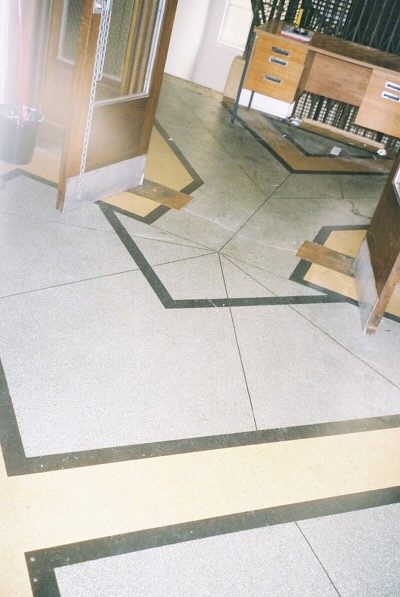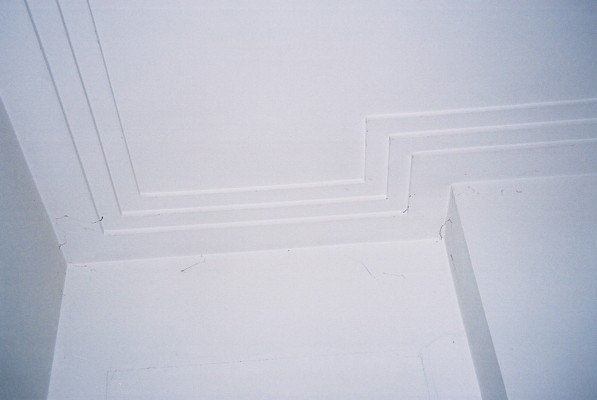 To the left is the lovely Art Deco designs on the floor on the 1st floor, and to the right, the 1st floor ceiling designs in plaster.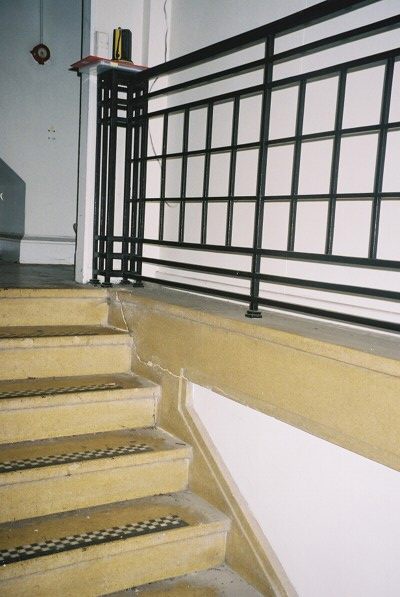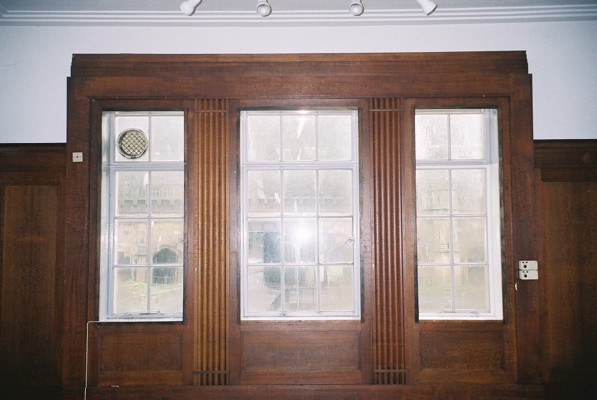 To the left is the staircase. Note the ornamental railings and the chequerboard insets in each stair. Above is some of the lovely mahogany panel work in the Chief Engineer's office on the second floor.

8. The Bus Station You Could Have Had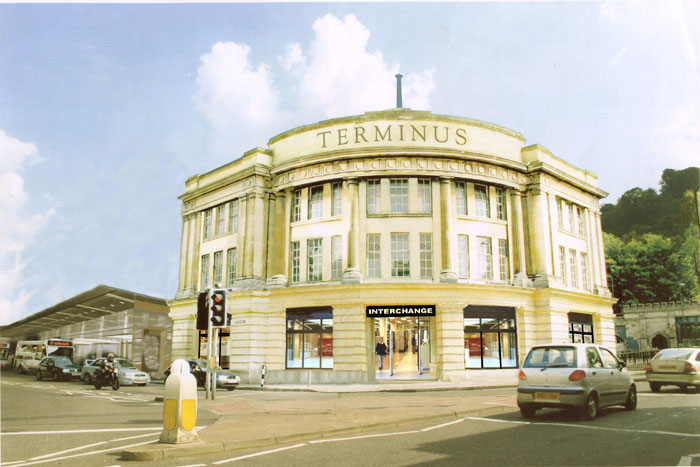 Over 11,000 people signed a petition to preserve the Churchill House Quadrant as Bath's new bus station.
9. The Bus Station The Council Voted For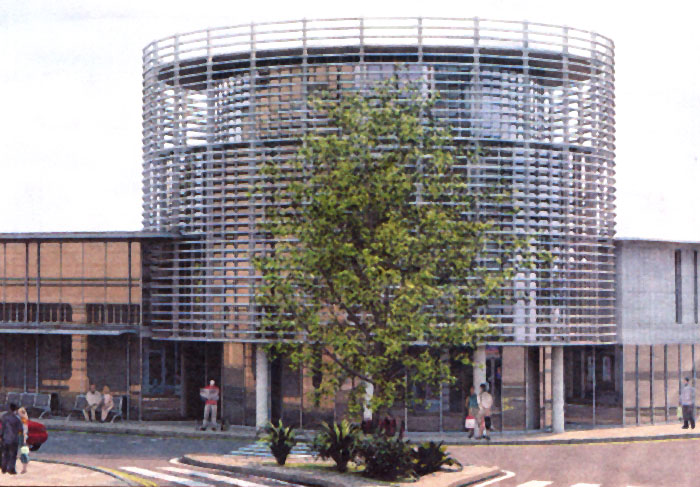 Courtesy of Wilkinson Eyre architects, and the councillors who voted for it, this is what you are going to get.